Catholic Foundation: What We Are All About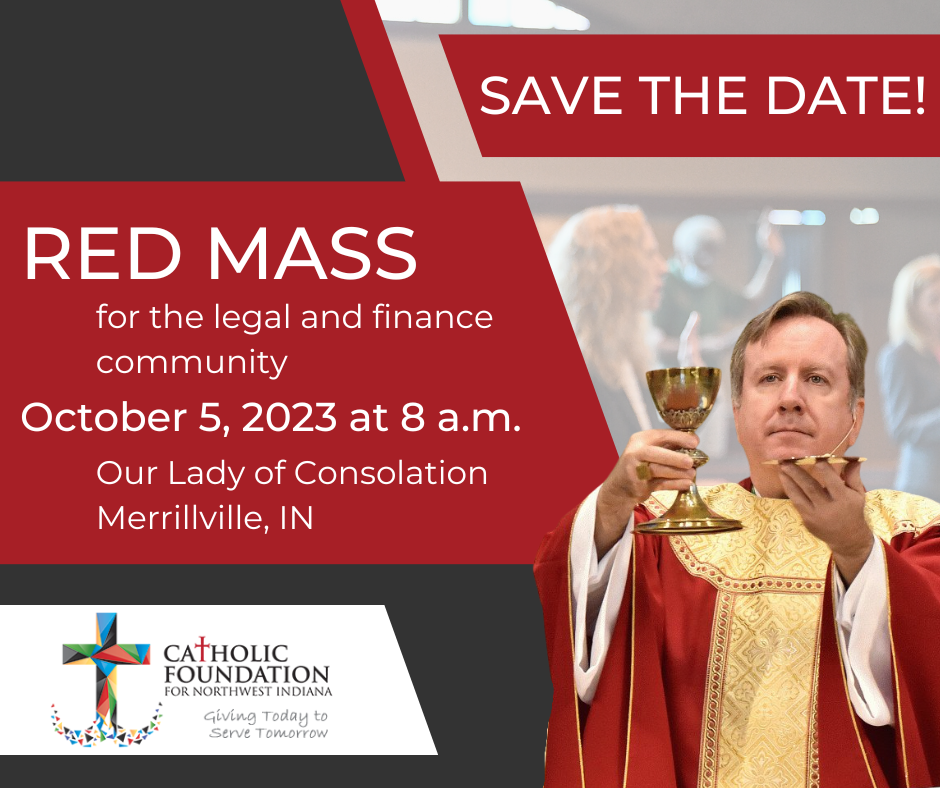 The Catholic Foundation for Northwest Indiana is once again hosting the annual Red Mass.  This year the Red Mass will take place on October 5, 2023 at Our Lady of Consolation Parish in Merrillville.  Mass will begin at 8:00 am, followed by refreshments and a continuing education seminar for lawyers and accountants.  The Most Reverend Robert J. McClory will be the primary celebrant.  For our continuing education seminar, our speakers this year are Lake County Probate Commissioner Jewell Harris, Jr. and Thomas Devine, Vice President and Wealth Management Team Leader at Peoples Bank.  Together they will address the topic of "Fiduciary Responsibility-A Legal And Practical Perspective Of What Is Required".
Latest News
"For it is in giving that we receive."
– St. Francis of Assisi
As a faithful disciple of Christ, you are generous with your time, talents, and treasure. The Catholic Foundation of Northwest Indiana is here to help you create a philanthropic legacy that will reflect your faith and benefit your favorite Catholic church or ministry forever.
Contact Judy Holicky to learn how to start a fund:
219-769-9292 x 268
info@catholicfuture.org