Liz Metts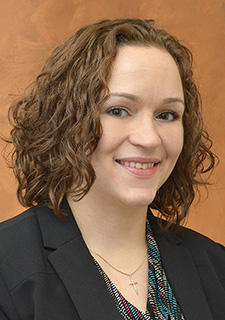 Liz has extensive experience in non-profit work and has spent the past eleven years working for Opportunity Enterprises, most recently as its Development Director. Liz's fundraising, program development, and outreach skills will greatly support the Catholic Foundation in its mission to provide perpetual financial support to the Diocese's churches, schools, ministries, and programs. Liz and her family are parishioners at Sacred Heart Church in Wanatah.
A Message from the Executive Director…
It is with great excitement that I introduce myself to you as the new Executive Director of the Catholic Foundation for Northwest Indiana. I personally believe strongly in our call as Christians to be generous with our gifts. It is my pleasure to bring my experience and talents as I work with you to facilitate stewardship in ways that reflect our faith long into the future.
I am here to create opportunities for you to learn more and get excited about how your gifts and endowed funds will permanently support the ministries you care about most. Call or email me today to learn more!
Yours in Christ,



Liz Metts
lmetts@catholicfuture.org
(219) 769-9292 ext. 290