Catholic Foundation for Northwest Indiana to Host 8th Annual Red Mass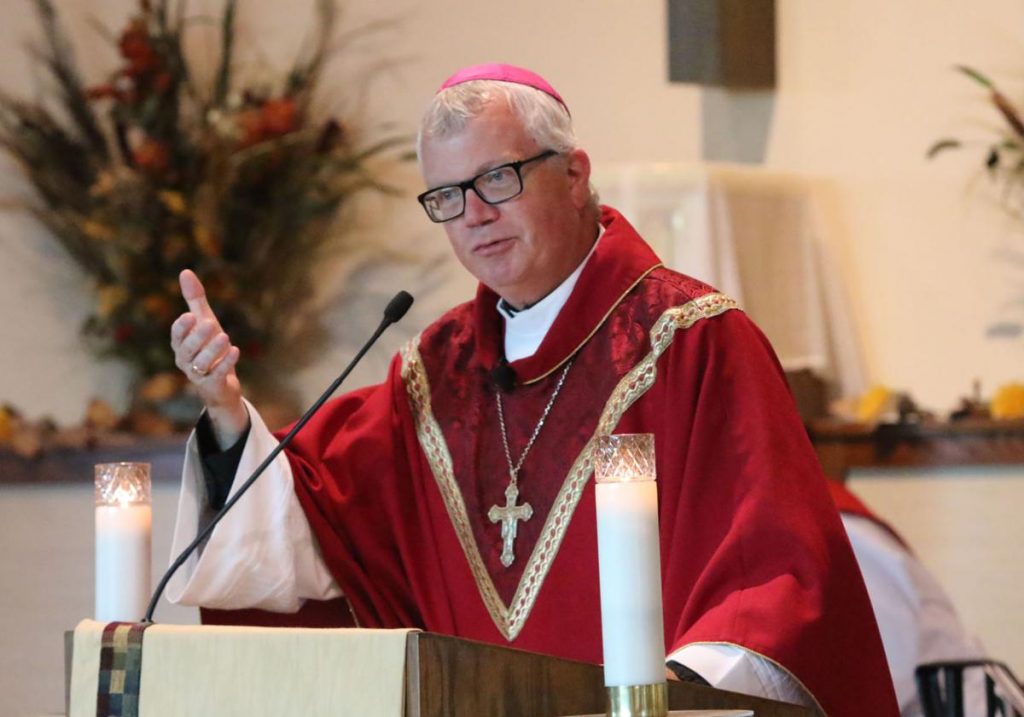 Merrillville, IN— The Catholic Foundation for Northwest Indiana is hosting its annual celebration of Red Mass on Thursday, September 20, 2018 at 8:00 a.m. at Our Lady of Consolation Church, 8303 Taft in Merrillville with Bishop Donald J. Hying as celebrant and homilist.  Following the Mass, the Catholic Foundation is offering a free breakfast and continuing education seminar on "Representing the Least, the Last, the Lost, and the Lonely" presented by Father David Link.   All faiths are welcome.
The Red Mass is steeped in tradition going back to 1245 in Paris and 1301 in Westminster.  The tradition of the Red Mass arose in order to invoke the wisdom of the Holy Spirit upon Judges, Justices, and the members of the legal profession at the beginning of each new judicial year.   The ceremony's traditional name is derived from the color of vestments worn by the celebrant and concelebrants, the scarlet robes of judges in attendance (which were bright scarlet in the Middle Ages), and the scarlet gowns of the members of the law faculty.
Today's Red Mass brings members of the bar, government officials, the judiciary, the finance community, and all those who work for justice in our world together to reflect and seek the guidance of the Holy Spirit in the coming year.    The Mass invokes God's blessings upon the legal and financial community of Northwest Indiana and celebrates the divine gifts of wisdom, justice, and compassion.  The Mass is a time to renew the calling to be servants to one another and to the community and to live as faithful stewards of the earth and all its resources.
Following the Mass, a complimentary breakfast and educational seminar will be led by Father David Link.  Father Dave is the President Emeritus of the University of Notre Dame Australia and the Joseph A. Matson Dean and Professor Emeritus of the University of Notre Dame (U.S.) Law School. He is presently serving as a volunteer Chaplain at Northern Indiana Prisons.
To register, please visit www.catholicfuture.org or contact Liz Metts, Executive Director of the Catholic Foundation for Northwest Indiana at (219) 769-9292 x 290 or lmetts@catholicfuture.org.